Here is a LED light I built a few months ago.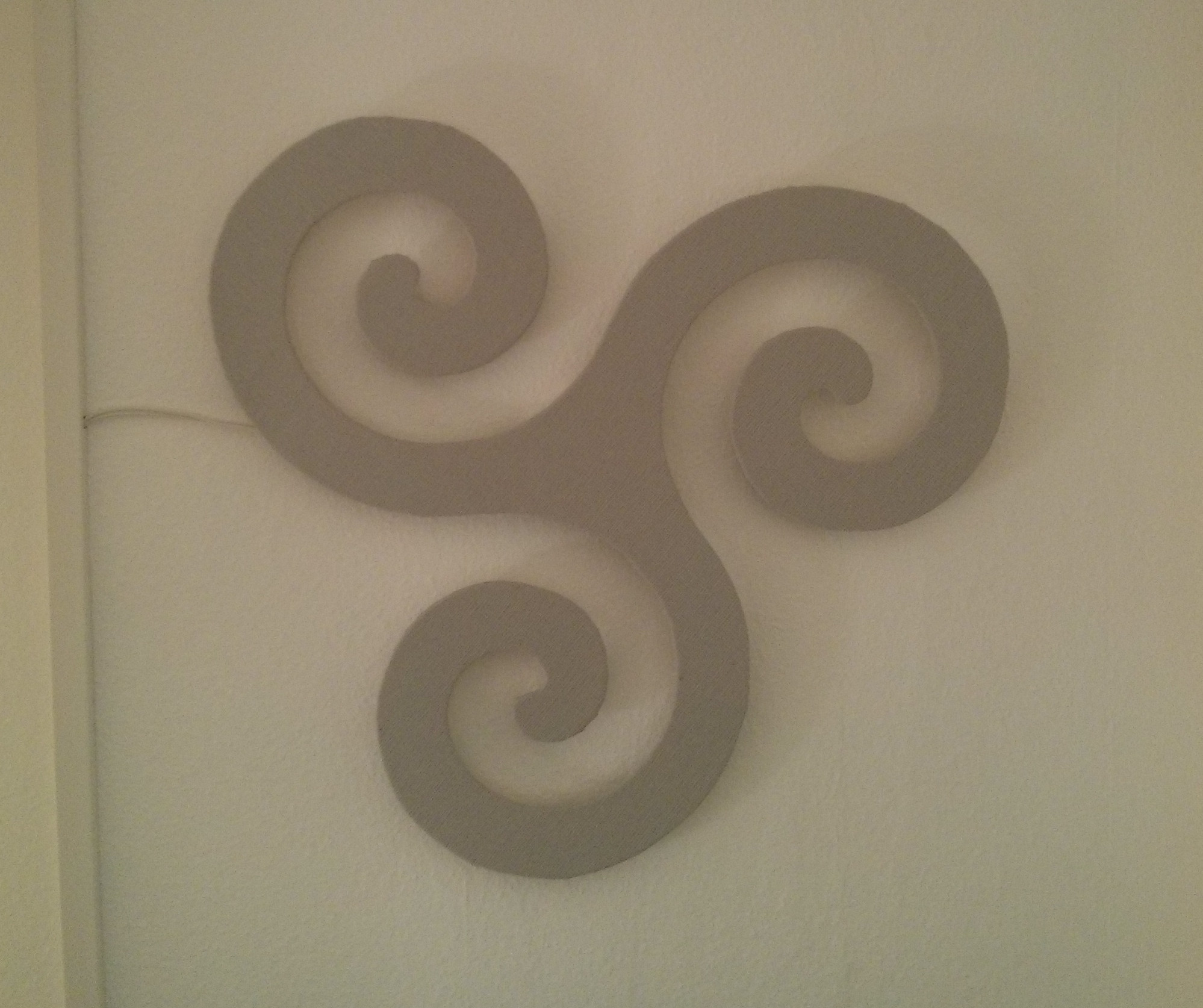 It's built of plywood, some wallpaper and a few LED strips.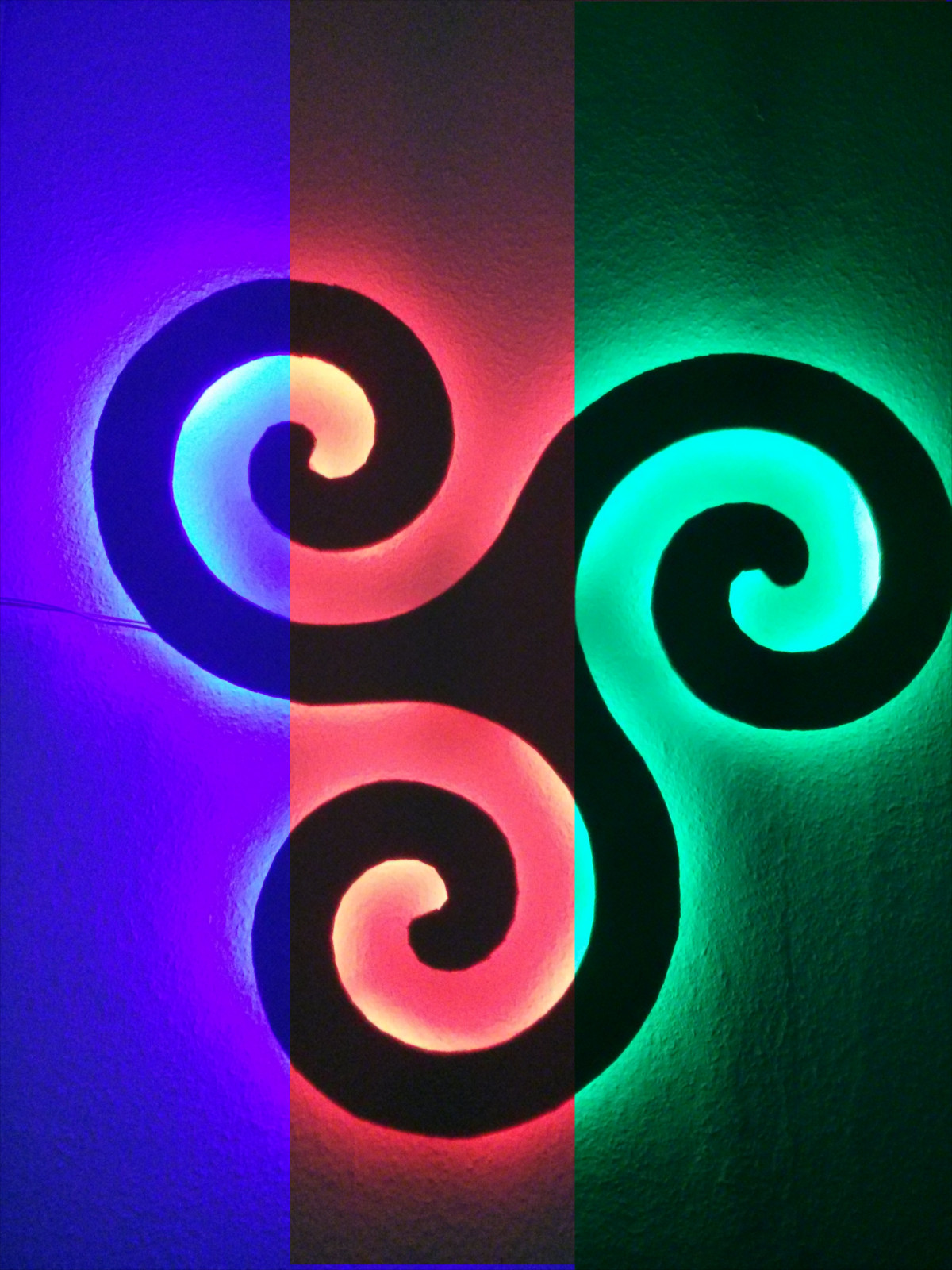 Preparation
I searched a nice figure I want to cut. On wikipedia I found a triskele as svg so it could be easily resized and printed.
For printing I couldn't find a program for printing images on DIN A4 paper for linux, so I used Easy Poster Printer for Windows.
Then I glued the paper on the wood and used a pin to stick through the paper and mark the form in the wood.
To cut the wood I used a fretsaw to be more accurate than with a jigsaw and sandpaper for rounding.
Decoration
Then the wallpaper is glued to the wood and the paper flaps are wrapped around the edges to prevent it from separating.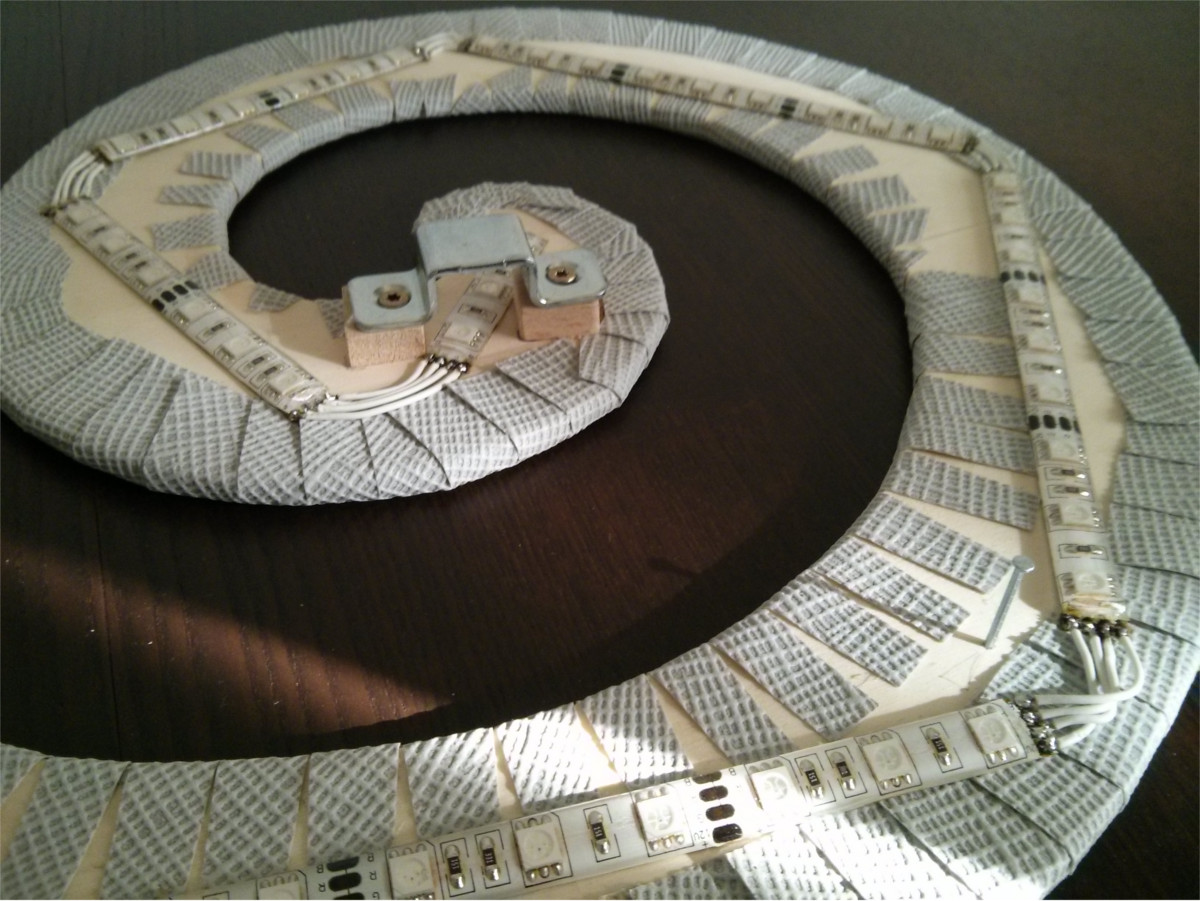 Wallmount
To mount the light on the wall I planned to use two metal hooks, but the distance to the wall was a bit too far. So I used a perforated foundation tie and bend it, so that it holds the metal bracket.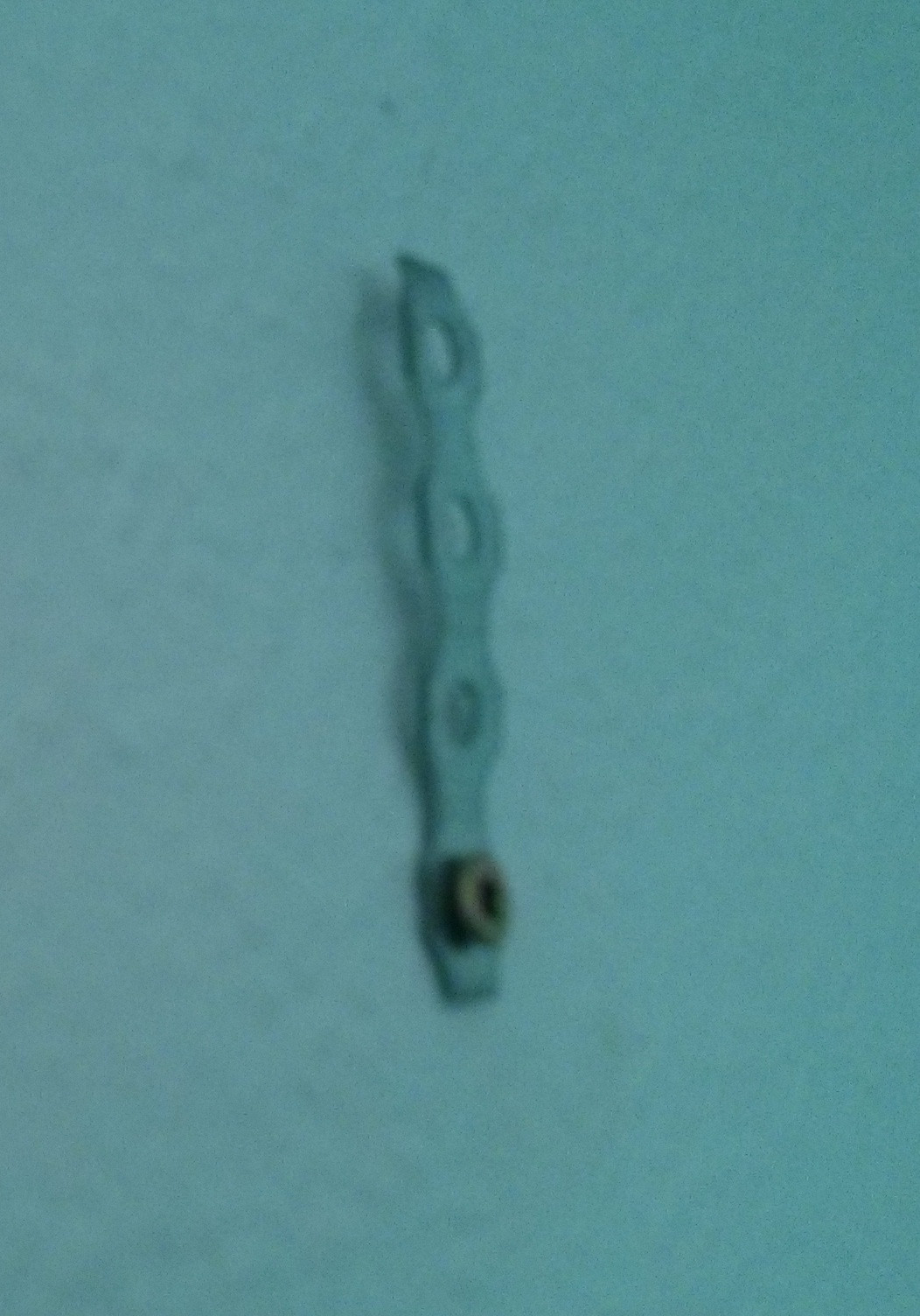 Electrics
As backlight I used a RGB-LED strip with 60 LEDs/m from ebay. They can be cut every few centimeters and have a self-adhesive background. If you chose a form with less curves you avoid a few cuts from the strip, which is not bendable.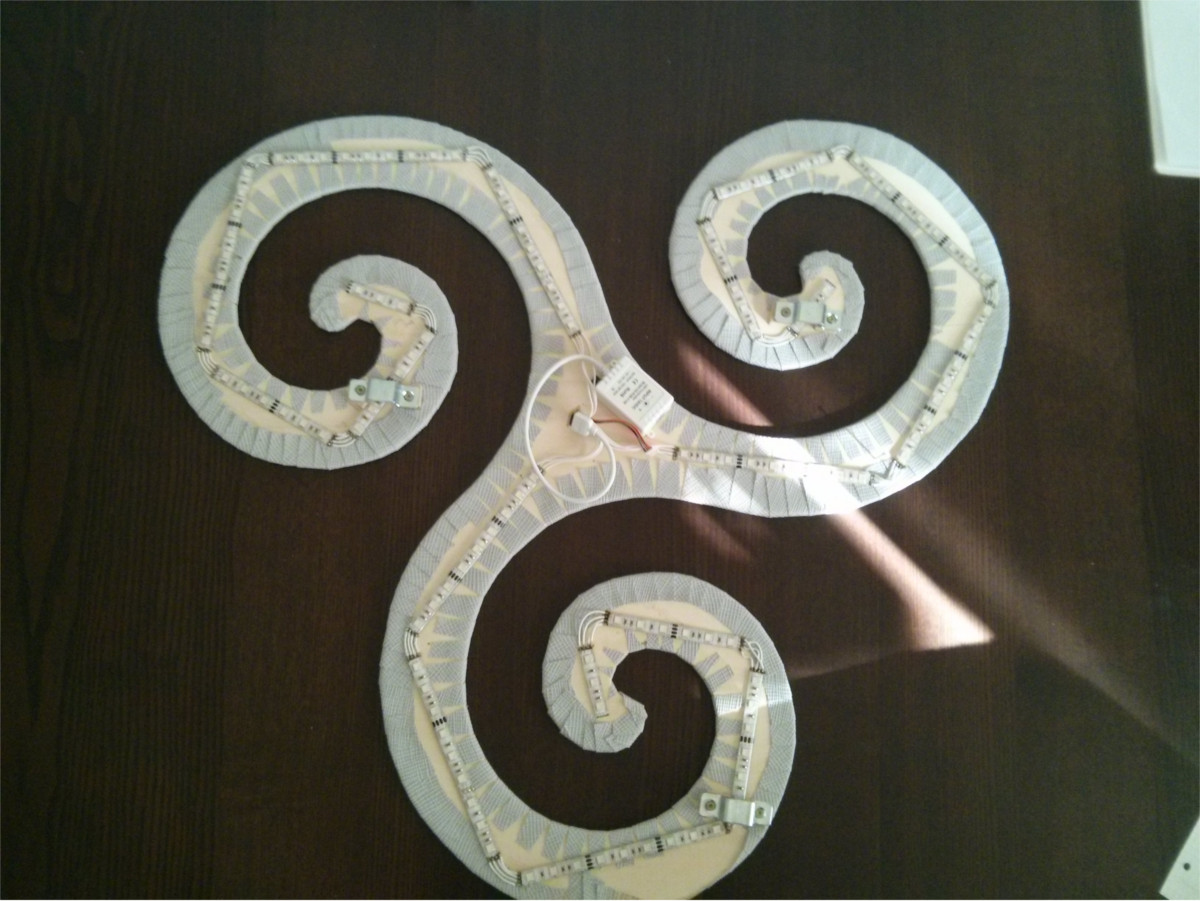 I currently use the provided controller and remote, which has limited functions but enough for daily usage. Someday I'll replace the controller with ip capability.